Hello Crappie Fisherman !  My name is Bill English and I have Crappie fished for most of my life. I live in East Texas, surrounded by numerous lakes which produce vast numbers of Crappie.  I  fish the brush piles, the tree stumps, the bridge pilings, and also the creeks and rivers. This site will contain pictures and articles about the sport that appeals to young and old alike. Thanks for visiting and I will welcome any contributions you may have in the way of articles or Crappie pictures. I will finish this introduction by saying I am not the best Crappie fisherman in the world and don't claim to be. I learn something new every time I go !!

These Crappie were caught in Bob Sandlin lake close to Mt. Pleasant, Texas. This is half of a catch of 42 taken by my neighbor and myself.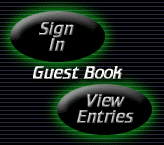 Left to right: Cody English, Dylan Spence, Bill English and Dustin Spence. These are some of the big Black Crappie I catch in Lake Hawkins. (The kind that pull your rod-tip down under the boat )

Black Crappie taken out of a clear water lake like Lake Hawkins. Notice the yellow color due to more sunlight penetrating the clear water.

Send me your Crappie or "Other Fish Pictures" and I will publish them on the appropriate page.  BillCEnglish42@GMail.com

The best illustrations of FISHING KNOTS I have found on the internet. Take a trip to Australia !!!!

Some of the nice Black Crappie taken from Lake Hawkins, East Texas, an extremely clear water lake.

Hollis Joiner   Winnsboro, Texas

A boyhood friend  who is a "Four Star" veteran fishing guide for Lake Fork (East Texas) and surrounding areas.

Crappie, Bass and Catfish guide

Click on picture to go to "Links" page for more information

A bad day fishing is better than a good day working.

Black Crappie caught from Lake Hawkins 

How to Select Jig Colors

How to Fish Bridge Pilings

How to Construct Brush Piles

How to fish bridge pilings

How to select Crappie jig colors

How to construct brush piles

Click on "Change Location" in the upper right corner and enter your zip code to see the weather in your area....

One of East Texas'  many brilliant fall foliage trees....The Trident Maple... I transplanted this one from my woods to my front yard back in the late 80's....

Supporter of "The 912 Project"